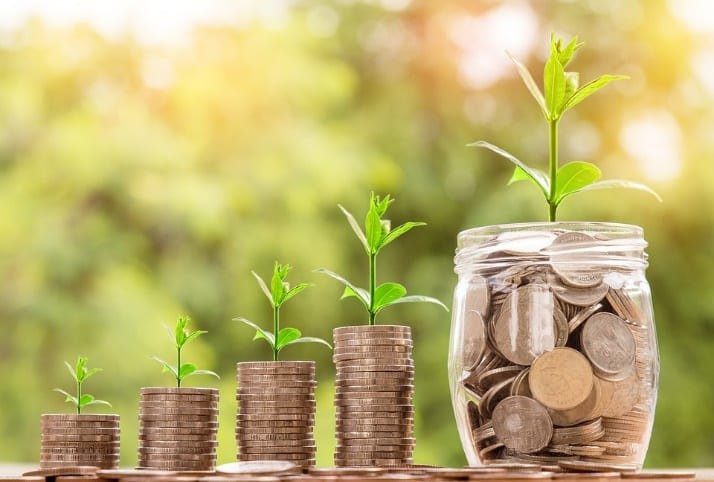 Starting a bonsai business can be a wonderful journey that can change your life in beautiful and unexpected ways. However, it is not deprived of endeavors.
With a mind to fellow bonsai enthusiasts around the world, this beginner's guide to starting a bonsai business intends to shed more light on some of the most important factors you need to know before turning bonsai into an honest way of earning money rather than keeping it as a personal hobby.
Dig Deeper into Understanding the True Spirit of Bonsai
Image Credit: @angelocoffybonsai
Apart from being a possibly profitable business niche, bonsai conveys an in-depth approach that encompasses the way a person understands the living nature.
If you don't understand the philosophy behind the art of bonsai, you cannot share this passion with like-minded individuals, and in return, earn money for your efforts and time spent.
For anyone who is considering starting a bonsai business, education is crucial. Take the time to read some (or more) of the best bonsai books – whether these are available online or offline.
Just like a student start with learning lessons when prepping for an actual exam, the more you dig into the secrets of bonsai, the more you will be able to build a solid and excellent business strategy.
Fortunately, we are living in an era of free and easily accessible web communications.
Nothing blocks your path towards expanding your bonsai knowledge since a lot of valuable information can be obtained by watching video tutorials and joining bonsai communities apart from reading bonsai books.
Video by Bonsai Garden at Lake Merritt – The Science of Bonsai, Part 1
Source: youtube.com
Also, taking the time to visit exhibitions and/or workshops and speak with professional bonsai gardeners is one of the best moves. These people already possess a wealth of know-how and many will be happy to share it.
Plus, the more a person indulges in the art of bonsai and gets acquainted with different bonsai tree masterpieces, the more one can understand the true spirit of bonsai. Subsequently, this accumulated knowledge will help you make the best decisions when starting a bonsai business.
Video by Bonsai On-Line – Vietnamese Bonsai Exhibition 2017
Source: youtube.com
Slow Things Down: Planning Takes You a Long Way
Bonsai tree in bloom – Image Credit: @nagahama_bonbai
Once you feel confident in your knowledge and skills as a bonsai tree gardener, it is careful planning (and more careful planning) that will help you turn a starting bonsai business into a rewarding occupation full of joy.
Julian Adams who is a master bonsai grower with over 47 years of experience shares that bonsai is made up of 50% horticulture, 50% art, and 50% philosophy.
When starting a bonsai business, you need to add 100% planning to the equation.
The most crucial decision is related to picking a suitable place that can be turned into a bonsai nursery. The rest is a matter of hard work and genuine passion for the art of bonsai.
Here's a quick calculation on how the time and efforts you dedicate to your bonsai business can repay your initial investment of physical and mental resources.
If your bonsai nursery consists of 100 plants, your initial expenditure will typically vary from $1000 to $2000. In the case your plants grow into beautiful bonsai trees within the next couple of years (usually 3-5 years), then you can earn about $8000 in return (based on selling a single bonsai tree for $80). This cycle will be completed and self-sufficient once the first 3-5 years pass and you manage to keep up the pace of your business by growing bonsai trees perpetually.
But keep in mind that these number can widely vary. That's because bonsai trees can be sold for as little as $10 and as much as $1000 (and even more), depending on the labor, the complexity of techniques, the exquisiteness of the bonsai style and design, as well as the overall health of each specimen.
Final Thoughts
Example of modern-day bonsai style interpretation – Image Credit: @terrariumdreams
Probably one of the greatest lessons one can learn from starting a bonsai business correlates with the traditional Japanese proverbs that go like this "nintai ha iwa o mo toosu" – and translates into "patience will pierce even a rock."
Despite the indisputable fact that the beauty and wisdom of bonsai are residing in following the centuries-old traditions, bonsai has much room to grow and expand in unexpected directions with the modern-day advancements of technology and innovations.