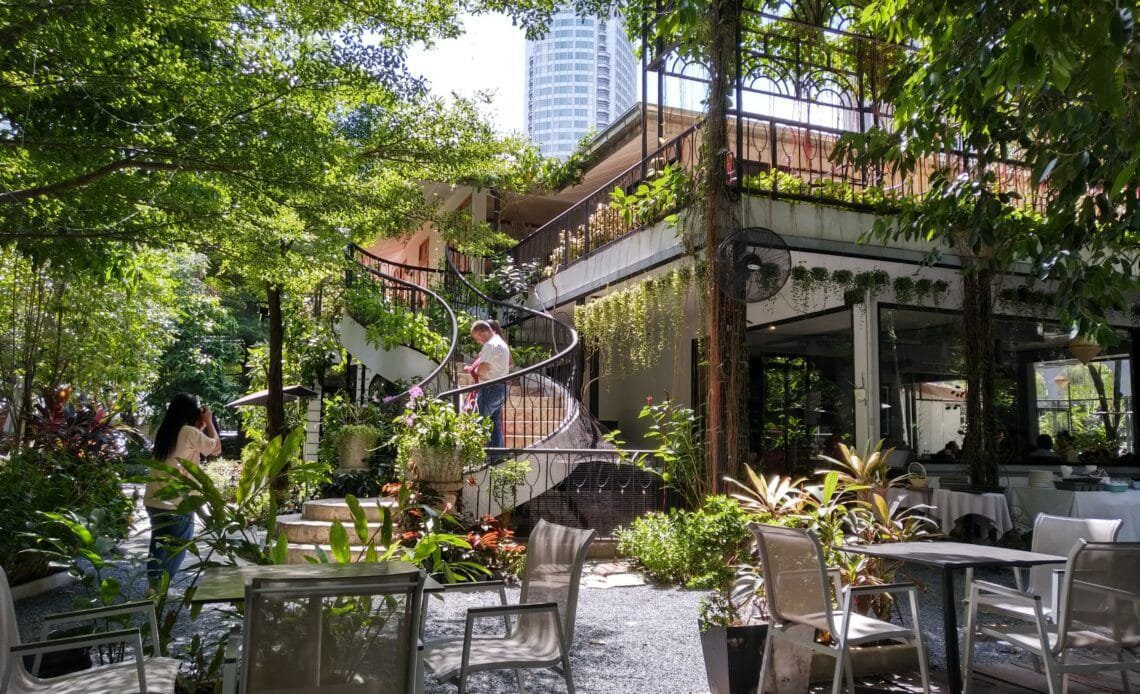 Perhaps the most enjoyable aspect of garden planning is creating a design for your future landscape. It is incredibly satisfying to imagine how your garden will appear in a few months while the ground outside is still chilly and frozen.
Continue reading and learn how we can help you.
Planning Your Future Garden
A fantastic approach to stay organized and achieve what you want out of a garden is to use a garden planner to plan the design and elements of your garden.
Each garden planner comes with a variety of tools that will help you easily create a program. You will be able to determine the area's dimensions, shape, and terrain, as well as create boundaries like walls or fences, design a sprinkler system, and plant flowers, trees, or shrubs, among other things.
You can zoom in and roam around in a lot of these apps to position all the elements precisely wherever you want them to be. Alternatively, you can start from scratch or use a landscape design template.
Many garden planners allow you to print or save your garden layout after you've finished planning it, along with a list of the materials you'll need to buy to carry out your design.
In this article, we will be providing you with a list of garden planners that are free but have limited access. If you need a planner for a short period of time but need more features, you might want to take those into consideration. You might also prefer a 30-day free trial version before acquiring a premium subscription.
Plan-A-Garden
Plan-A-Garden by Better Homes & Gardens is truly user-friendly and easy to navigate because it allows drag and drop. In addition, every object you add to the landscape is 3D, giving it a more realistic appearance than the basic bird's eye perspective that some of the other planners provide.
The planner guides you through a wizard to help you create and design your garden. Simply choose a background setting from the ready-made templates, such as a house, to get started. Then, to alter the appearance, you can drag arbors, benches, and fences into the landscape. Then, a surface, such as a lawn, concrete pathway, stones, tiles, or gravel, can be brushed onto your yard.
Of course, you can put any kind of plant in the garden. Several trees, vines, bushes, bulbs, and other elements are easily added by dragging and dropping. To make it easier to find what you're looking for, some of these items can be categorized by kind, size, and brightness.
You may also save your garden online, ensuring that you never lose track of your progress. As soon as you're done, you may download a list of the plants you used to make your garden along with an image of the final output.
Garden Planner Online
You can include a variety of additional items in the landscape in addition to your plants using Small Blue Printer's online garden planner, which is at first available as a free trial.
Each object you include in your plan can have its color, width, and length changed. This is useful not only for planning on-screen, but also for constructing off-screen.
When printing your garden design from SmallBluePrinter.com, you may decide whether to print the plan and the item list together. You may use this to print out a summary of every single detail in your garden, including descriptions, quantities, and a thumbnail image of each item.
A coded system that corresponds with the item list is also available. In order to know exactly where to position each item, you can compare the list of things with the image.
Personalized Vegetable Garden Planner
The Smart Gardener Personalized Vegetable Garden Planner is comparable to those other online vegetable garden planners, but it lacks the landscape detail. Instead, you can construct your planting beds, place your selected plants in them, and then print out a very complete inventory of everything you have in your design. This is crucial so that you can fully comprehend what you have planted in your virtual garden and replicate it in your actual one.
Planting beds come in circular, triangular, rectangular, and square shapes, all of which can be customized for size. Simply drag the plants you want to add from the sidebar onto a planting plot.
When you're done and set to print your garden plans, you get the entire image of the garden together with a list of all the plants, each with a comprehensive illustration of the size requirements for the beds and information on the seed depth, plant height, and spacing.
Online Kitchen Garden Planner
Gardeners.com's online garden planner is incredibly easy to use and straightforward. Simply drag and drop the desired plants onto the grid after scrolling through the assortment of plants.
There are different plants available, and the grids can also be up to 5 by 12. Some of them are chives, cucumbers, eggplants, celery, onions, garlic, basil, lavender, peppers, okra, and leaf lettuce.
Vegetable Planner
The Vegetable Planner works just like the one from Vegetable Gardening Online and is also very user-friendly.
You can locate tubers, herbs, other vegetables like tomatoes, turnips, lettuce, garlic, onions, peppers, and more by using the arrows to navigate through the different plants.
However, although this garden planner is really simple to use and may be perfect for what you need, saving you from having to draw up the layout yourself, there is one aspect of it that is said to be extremely restrictive.
The only item included in your garden plan when printed is the image of the garden you have created. In contrast to other sites' plans, this one does not contain any measurements or essential planting instructions. This means that, aside from the picture of the garden, a printout doesn't provide too much helpful information.
More Garden Planning Software: Free! Free! Free!
For what they offer, the aforementioned online garden planners can be quite handy. Without the need to download any software, they enable you to begin creating a garden practically straightaway.
However, for your needs, comprehensive software products might be more useful. They provide you with far more material to work with and allow you to almost completely design every part of your landscape.
Below are a few more tools for garden design. But keep in mind that they have limited functionality and/or are only operational for a predetermined period of time.
Home Designer
Building landscapes are supported by the professional 3D design tool Home Designer. Because you get to choose the names for everything in your garden, you can add whatever plant you like.
Gro Veg Garden Planner
Another website for planning gardens online is Gro Veg Garden Planner, which has a wide selection of plants not available on the previous websites. You can also set it to send emails to you as a reminder when it's time to sow your crops.
Realtime Landscaping Architect
Only a few plants, shrubs, annuals, and perennials are included in the Realtime Landscaping Architect trial version, but the program's rich landscaping capabilities make it perfect for planning the paths, landscape, water features, and structures you might want to surround your garden with.
SmartDraw
It is possible to use SmartDraw to plan your garden both online and on a desktop computer; both options are seven days free. All of the objects in this planner are off to the side of the page, making it very simple to position them where you want by simply dragging them into the canvas. Due to its inclusion of objects for various designs, such as floors, electrical diagrams, and other designs, SmartDraw is more than just a simple landscape planner.
Off to a Great Start!
Creating a garden plan is a great way to get through the winter blues. Once the weather starts to warm up outside, careful preparation will also make planting your garden much simpler. If you have a good plan, you'll discover that putting your garden outdoors is simple and enjoyable if you just implement the garden pattern you've made for yourself.
Don't forget to explore our website and find out more interesting things!