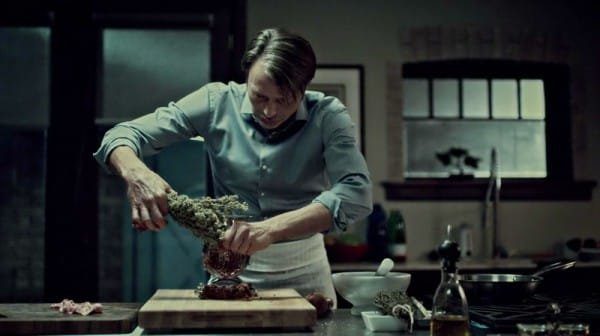 Films.
Who doesn't love them, right? With streaming platforms everywhere, movies and series have never been as readily and easily accessible as today. Gone were the days when people had to go to a physical store just to rent or buy the movie that was in theaters a few weeks back. Now, all you really have to do is pay for a subscription, and voilà, hundreds upon hundreds of movies at the tip of your hands.
And while we would love to talk about every film out there with you guys, we won't. Instead, we'll focus on some movies and series with a very special guest — the guest we all fawn over and are passionate about. This guest has had fans since ancient times and has been around for several generations. It may be small, but that doesn't stop it from capturing the hearts and attention of viewers.
Know who it is? Why the mighty Bonsai, of course!
In this article, we will be sharing with you some movies and series that show bonsais. And who knows, one of these might just be what you are looking for in your next movie night.
The Karate Kid
Obviously. The whole movie franchise of The Karate Kid incorporates bonsais. So that's already three movies brimming with them.
The first movie was released in theaters way back in the 80s. It hit streaming platforms just around February of 2005.
As far as the plot goes, Daniel, played by Ralph Macchio, moves to California with his mother, Lucille, played by Randee Heller. Unfortunately, he immediately finds himself as a target of some bullies studying karate at the Cobra Kai dojo. Daniel eventually befriends Mr. Miyagi, played by Pat Morita. Mr. Miyagi is a repairman that is also a master of martial arts. He then takes Daniel under his wing to train him in a more "compassionate form of karate" and eventually compete against Cobra Kai.
Photo credit goes to YouTube
This scene from the Karate Kid Part I shows how Mr. Miyagi is teaching Daniel about bonsai trees.
Moving on to the second installment, the Karate Kid Part II actually does not show any bonsai trees. Bonsais are, however, mentioned in a line delivered by Mr. Miyagi.
"Daniel-san, this bonsai have strong root. Same same you."
The Karate Kid Part II involves Mr. Miyagi returning home after learning that his father is dying. He brings Daniel with him, and while in Okinawa, Mr. Miyagi discovers that his old sweetheart Yukie played by Nobu McCarthy, is still single after so many years. Daniel, on a similar boat, finds himself crushing on Yukie's niece, Kumiko, who Tamlyn Tomita plays. But these budding romances must be set aside as both Mr. Miyagi and Daniel deal with grudges and bullies.
Photo credit goes to YouTube
The last movie of the three-part franchise revolves around Cobra Kai's karate instructor John Kreese's (played by Martin Kove) ever-present broodiness about his defeat from Daniel and Mr. Miyagi. Enlisting the help of his partner Terry Silver played by Thomas Ian Griffith, John plans a payback by hiring a ringer that will rob Daniel of his championship title. Daniel makes the mistake of asking Terry for help when Mr. Mikyagi refuses to train him even under threat.
Photo credit goes to YouTube
Maniac (Netflix Series)
Have you seen this miniseries by the popular streaming platform Netflix?
The story follows Annie Landsberg, played by Emma Stone, and Owen Milgrom, played by Jonah Hill, who are both drawn to a mysterious pharmaceutical trial. While they have different reasons for participating, both believe that the radical treatment involving pills can permanently solve all of the participants' problems and will have no side effects. But of course, with such a premise, things won't go as planned.
Photo credit goes to thrillist.com
Blade Runner
We love the first Blade Runner. And yes, mostly because of the bonsais incorporated in the interior decorations.
It was released back in 1982 and centers around Deckard, played by Harrison Ford, who is forced to continue his old job as a Replicant Hunter. He is assigned to eliminate four Replicant escapees by the police Boss played by M. Emmet Walsh. But before even starting the job, Deckard goes to Tyrell Corporation, where he meets Rachel, played by Sean Young, a girl he falls in love with.
Photo credit goes to mirror80.com
Photo credit goes to scoutmag.ph
As a bonus, we'll also discuss a little bit about the sequel: Blade Runner 2049.
While there is a lack of bonsais, Blade Runner 2049 is filled with incredible actors (still including Harrison Ford), from Jared Leto playing Niander Wallace to Ryan Gosling, aka Officer K.
The second movie came more than 30 years after the first one, with the spotlight on Officer K, a new blade runner for the LAPD. He happens to unearth a long-buried secret that may or may not subject what's left of society to further chaos. No biggie. This discovery then leads him to find Rick Deckard, played by Harrison Ford, who has been missing for 30 years.
What/If (Netflix Series)
Complete power…
This is where the neo-noir social thriller What/If revolves around. Anne Montgomery played by Renée Zelwegger, is a woman of extreme wealth who gives the young scientist Lisa played by Jane Levy, a proposal to fund the scientist's breakthrough of saving millions of kids. After being turned down by venture capitalists, Anne gave her an offer that came with a twist. Anne will give Lisa the money only if Anne gets to spend a night alone with Lisa's husband, Sean, played by Blake Jenner. The terms also include Lisa never asking her husband what happened during his time with Anne.
Photo credit goes to setdecorators.org
Photo credit goes to setdecorators.org
Hannibal (NBC Series)
Psychopathy. Scrumptious cuisines. Cannibals. And bonsais.
The Hannibal series is that one show that is jam-packed with everything. There may even be moments where you will find yourself questioning your mental state with how you are rooting for Dr. Hannibal Lecter.
This series is not far from the original movie only diving deeper into more storylines and well…spanning for three seasons.
But one of the most notable differences is the lack of Clarice's presence. She has a male counterpart, though, in the form of one gifted criminal profiler Will Graham played by Hugh Dancy. Will has a unique skill set that allows him to empathize with the psychopaths that he is trying to capture in the series. But after a complicated case involving an even more complicated serial killer, Will decided to enlist the help of the brilliant psychiatrist Hannibal Lecter. With the two of them teaming up, it seems like there is no killer that they can't catch together. But to the unknowing Will, Hannibal harbors a dark secret that is beyond what Will could ever possibly imagine.

Photo credit goes to Sanctusfilius
Photo credit goes to Ahoo
The Royal Tenenbaums
If you are a movie buff like us, you would instantly know a Wes Anderson masterpiece from just the color palette and initial feel of the movie.
And one of his creative works is the film The Royal Tenenbaums. The story centers on a family of extraordinary geniuses. Royal Tenenbaum, played by Gene Hackman, and his wife, Etheline Tenenbaum, played by Anjelica Huston, had three children but the couple later separated. All the genius and brilliance of the young Tenenbaums were erased by decades of betrayal, disaster, and failure, which are considered Royal's fault. Due to a spiral of events in each of the children's lives, the family found themselves once again living in the same house one winter.
The Godfather, Part II
When you hear it, you know it. That opening track of the Godfather franchise is the perfect music to set the mood and tone of the films.
This compelling sequel to The Godfather contrasts the life of Vito Corleone (Robert De Niro) and Michael Corleone (Al Pacino). Father and son, respectively, experienced problems from different points of their lives — Michael in 1958 and Vito back in 1917. While Michael survives one misfortune after another, his father, Vito, is introduced to a life of crime.
Photo credit goes to lexicon.typepad.com
Dune
Published back in 1905, Dune by Frank Herbert has been the world's best-selling science fiction novel of all time (and beyond its time).
With such popularity, it is no wonder many have attempted to adapt the book into a film. It was first adapted into a movie by David Lynch in 1984, but his version proved to be a massive failure and is perceived as one of the biggest flops in the history of filmmaking. It was also followed by an underwhelming series back in 2004.
But the most recent attempt at adaptation has proven itself the best yet, with Timothée Chalamet playing Paul Atreides and the movie garnering many accolades from different Awards shows — it took home six Oscar Awards during the 94th Academy Awards.
Now, the challenge that directors and creators alike face with Dune is its complex story and how to take what is in the book and put it to the screen.
The plot follows Paul Atreides, a brilliant and gifted man born into a destiny far greater than he could comprehend. He must travel far and wide to the most dangerous planet to ensure his people's future. But the battle for the planet's supply of the most precious resource makes it so that Paul has to deal with challenges and conflicts just to survive and be triumphant.
Wrapping Up
There are countless films and shows with bonsais, but these are our top picks for you.
Have you seen any of the mentioned? Because we sure did. Bonsai or not, we would watch all of these again and again.
Hey, maybe you can even watch these and prune your bonsais while you're at it!
Happy pruning (and watching)!