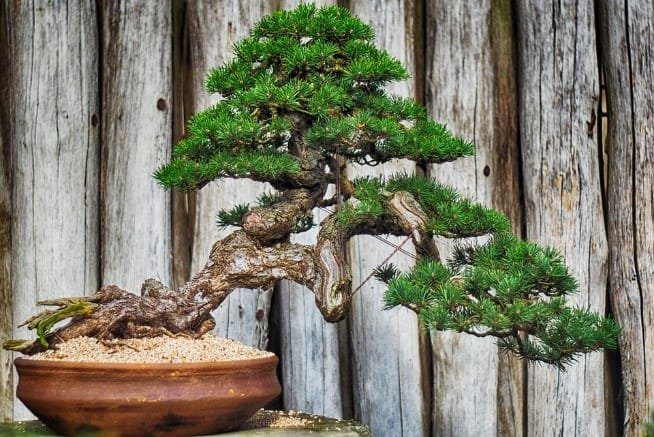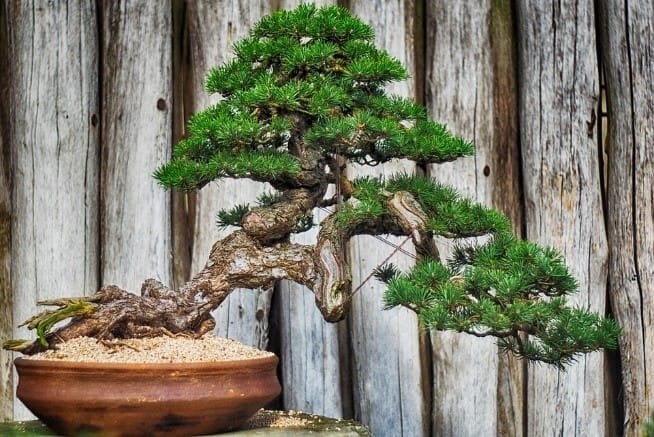 Picture yourself waking up to feel the gentle rays of the morning sun on your skin. As soon as you rub your sleepy eyes and peek behind the curtains, you look at your bonsai tree masterpiece and your heart is immediately filled with peace, harmony, and tranquility.
Learning how to use a stand/table to display your bonsai outdoors does require an in-depth understanding of your bonsai tree's requirements, as well as knowledge of the Japanese tradition and esthetics on that matter.
It is important not to underestimate the task of displaying your bonsai masterpiece the best way.
Fortunately, there are essential yet tiny tips that can significantly help you upgrade your skills and understanding of using a stand or table. Thus, you can bring out the exquisite beauty of your bonsai outdoors where you and your beloved ones can sink into contemplating and admiring the magic of your bonsai tree garden.
Bonsai Display Stands and Tables: The Art of Visual Appeal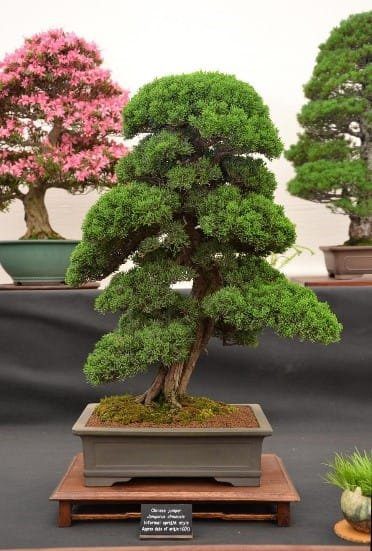 Bonsai tables are an essential part of the core conceptions of bonsai. They are just as an important aesthetic element as the pot and the tree itself.
1) Bonsai display table selection
The first step in using a stand or table to display your bonsai outdoors is selecting the most suitable item for this purpose. A display table must not distract the contemplators. Instead, it should be simplistic and delicate enough to complement the tree in the best way possible.
In a nutshell, table stands shapes must not compete with the shape of the pot.
The bonsai pot must not stick out from any side of the display table or stand. Overlapping is a big NO.
Both table size, as well as the size of table legs (when applicable), should be carefully considered. The table legs have to appear heavy enough so that the illusion of supporting the miniature tree based on its size but never competing with the trunk can be achieved.
When searching for inspiration on how a beautiful bonsai table or stand helps to enhance the visual appeal of bonsai tree masterpieces, you can easily search the web for examples from bonsai exhibitions held worldwide.
Video by LosAisFen – Ayala Triangle Bonsai exhibit
Source: youtube.com
2) Bonsai display table positioning
Contrary to avoiding symmetric in the art of shaping a bonsai tree that should look as authentically as possible, bonsai table positioning requires sticking to a common symmetry axis.
Typically, the bonsai tree is placed at the very center of a stand or table, or else, it may lose the overall balance in its visual appeal.
Sometimes, companion plants or accent plants can also be positioned alongside the bonsai tree masterpiece when displaying it using a table or stand provided these were not directly planted into the bonsai tree's pot. In such cases, the accompanying plant or plants can be placed sideways in order to enhance the harmonious combination of the arrangement.
3) Best materials for a Bonsai Display Stand/Table
Traditionally, Japanese artisans who are engaged in the craft of the highest quality bonsai display tables make use of dark woods. Usually, rosewood and walnut are the preferred construction material because of their durability.
Another common practice for Japanese artisans is to apply a coat of dark satin finish glaze to further enhance the dark timber while also providing protection from external factors such as heat, winds, and rains that can cause damage in the long run.
Video by yukohowes – Meet the Bonsai Table master!
Source: youtube.com
4) Best Bonsai Stand/Table Based on Bonsai Trees Types
Depending on the style and the type of bonsai tree you want to display outdoors using a table or stand, there are certain rules of thumb to remember.
For example, the tiny Shohin bonsai masterpieces are best to be placed on a special form of display table known as a presentation shelf. Presentation shelves will allow you to display the Shohin bonsais in groups.
When it comes to displaying semi-cascade or cascade style bonsai trees, a higher table or stand is needed. In most cases, the tabletop of these types of tables/stands is either square or round.
For displaying a bonsai forest or windswept bonsai, fine woods such as thin slabs of burl can be especially well-suited.
Meanwhile, Bunjin style bonsai trees are best accentuated when displayed on a round stand.
5) Conceptualizing the Landscape Surrounding your Displayed Bonsai Outdoors
Once a suitable display table or stand is selected, your mission of exhibiting a bonsai tree masterpiece outdoors is not over yet.
You need to conceptualize the landscape and make it part of the bonsai display. What's more, you have to take into consideration your miniature tree's tolerance when it comes to meteorological conditions – exposure to sunlight/shade, heat, winds, etc.
Nothing in the surrounding landscape should interfere with the bonsai tree's subtle exquisiteness; the tree itself should be the accent of your outdoor display as if being a natural part of the landscape, and not merely an addition.
The Wrap-Up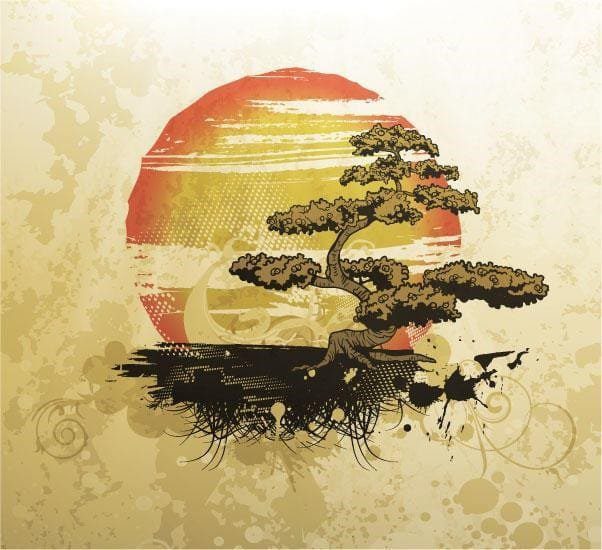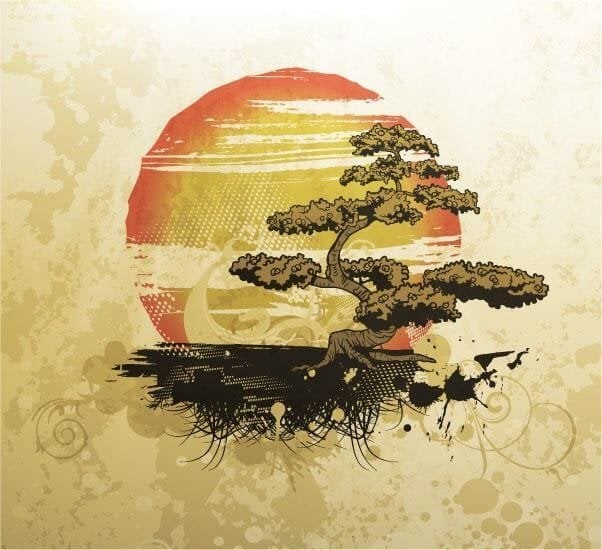 The ancient practice of the art of bonsai is often associated with serenity, tranquility, and inner peace. But what many fail to realize is that these qualities are earned over time by bonsai enthusiasts; it is rarely the case that someone gets born with the profound enlightenment leading to the Universal wisdom embedded in bonsai cultivation.
In a similar manner, learning how to use a stand/table to display your bonsai outdoors takes time before one can truly realize the subtle, gentle, delicate postulates that need to be followed in order to complement a bonsai tree masterpiece in the best possible way. As time goes by, so will your skills grow, for art knows no limits when its seeds are planted in a heart that is hungry for beauty, harmony, and authenticity.