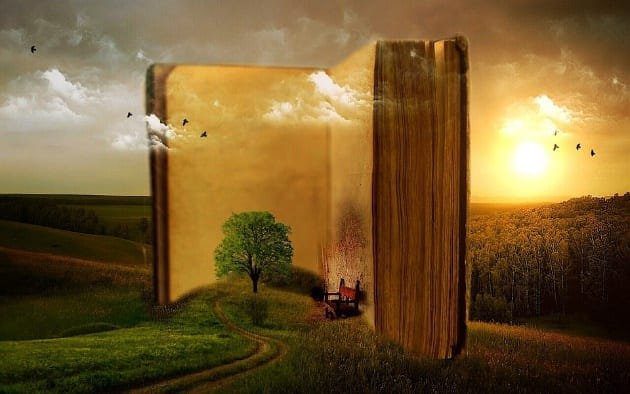 It is not uncommon for many beginner bonsai aficionados to upgrade their skills and gain a deeper understanding of the major principles of bonsai through suitable and easily-available educational books.
Fortunately, finding the best bonsai books nowadays has become an effortless task which was not the case just several decades ago.
More and more bonsai artists are glad to share their knowledge with other bonsai enthusiasts through both online and traditional hard-cover books.
Permanent exhibits and workshops, accompanied by the gradual spreading of know-how of bonsai techniques have turned bonsai into a reachable and digestible discipline that can be practiced by anyone who is enchanted by the mesmerizing beauty of growing miniature trees.
As a comparison, only about 100 years ago, the best bonsai practices were still locked up within the borders of Japan. It was thanks to incredible bonsai artists such as John Naka that the art of bonsai managed to capture the minds and hearts of people from different countries and backgrounds across the globe.
The Complete Book of Bonsai: A Practical Guide to Its Art and Cultivation by Harry Tomlinson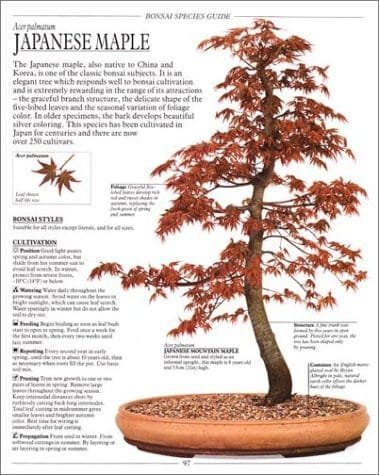 Harry Tomlinson's fascinating bonsai book covers details of over 100 bonsai tree species. These are accompanied by full-color photographs, as well as style, cultivation and design guidelines.
Step-by-step sequences provide reliable information about tools and techniques used in the art of bonsai so that anyone can learn how to become a bonsai tree gardener – whether he/she looks into growing a bonsai from cutting, seedling, or a readily-available garden center plant.
Bonsai Techniques by John Yoshio Naka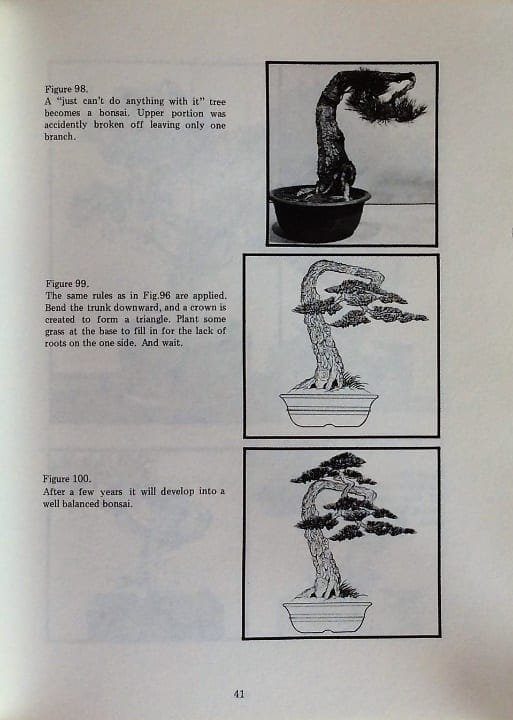 Deservedly referred by many as "the Bible of Bonsai," John Naka's written masterpiece is one that has helped generations of bonsai enthusiasts to gain a profound understanding of the various styles, techniques, and nonetheless – the philosophy behind the ancient Japanese art of growing miniature trees.
A fully accomplished bonsai master, teacher, writer, as well as a talented painter, John Naka managed to compile a guide to bonsai growing that can simply never get out of date.
Bonsai Techniques is available in Volume I and Volume II with the latter discussing more advanced bonsai techniques and providing simple solutions to seemingly difficult bonsai-related tasks and possible issues.
The World of Bonsai by Paul Lesniewicz
Paul Lesniewicz' bonsai book is not the ordinary how-to bonsai growing guide.
This book is not a suitable choice for those who want to make their way through the art of bonsai as beginner bonsai tree gardeners.
However, it can be a fantastic addition to the bonsai books' collection of any aficionado of exquisite wording and captivating photography that features authentic people, places, and bonsai through Japan.
Bonsai: A Patient Art by Susumu Nakamura, Ivan Waters, and Terry Ann R. Neff
For those who want to delve deep into the philosophical, horticultural, and spiritual dimensions of bonsai, this book is a tiny gemstone. The authors have compiled and presented more than sixty bonsai tree masterpieces through vivid, elegant, contemporary photography and in-depth, contemplative insights.
Each bonsai tree masterpiece featured in the book is accompanied by thoughtful yet short discussions that shed more light over the unique history and character of each specimen.
Bonsai by DK
One of the top-rated bonsai books of 2019, Bonsai offers as straightforward and easy-to-digest pieces of advice for bonsai enthusiasts as the simplistic name promises.
The step-by-step approach to traditional bonsai styles, the book offers out-of-the-box ideas, priceless guidelines and innovative ideas that can be highly beneficial to any bonsai connoisseur looking into becoming a better bonsai tree gardener.
Final Thoughts
Becoming a better bonsai tree gardener is impossible without following the priceless pieces of advice shared by bonsai masters.
Some of the best bonsai books can become more than merely beloved friends for both beginner bonsai enthusiasts and more experienced individuals alike. For within the pages of a good bonsai book, one can submerge in the ancient wisdom behind the one-of-a-kind bonsai art – wisdom that penetrates beyond what is merely visible to the eye and finds its way to the hearts of the readers over and over again.
Like good wine, a good bonsai book is one that cannot get out of date because anyone who is captivated by the beauty of bonsai knows fair well that once started, a bonsai journey never ends.
Video by Nigel Saunders, The Bonsai Zone – Five tips for starting into bonsai.
Source: youtube.com