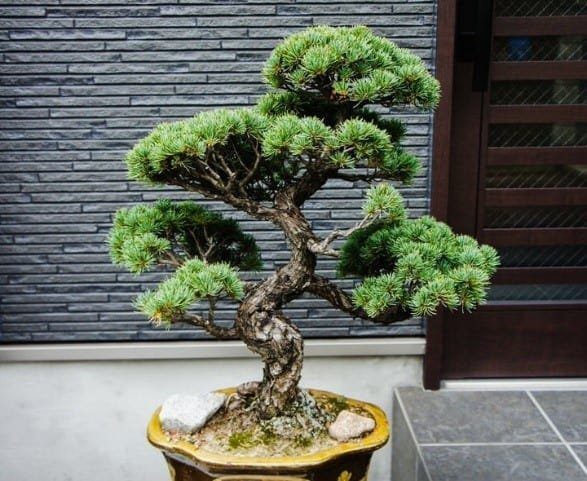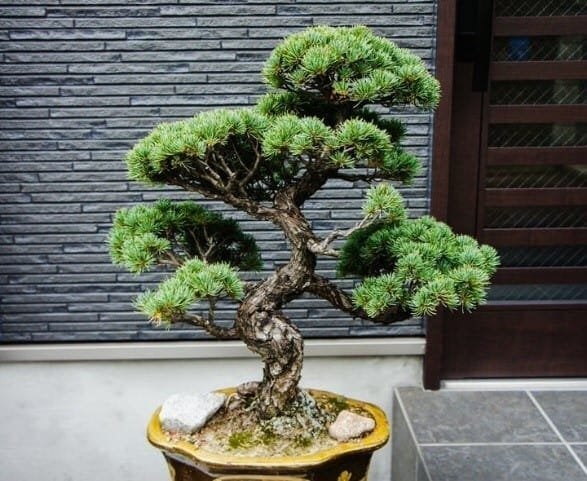 The importance of good quality tools for growing bonsai trees can be compared to the way a top-grade set of knives helps a master chef in creating impressive food masterpieces.
With this in mind, having the best bonsai tool kits can greatly help any bonsai tree gardener in becoming better at shaping and taking care of his/her miniature living pieces of art.
Nowadays, there are plenty of options when it comes to assembling a full kit of bonsai tools – some kits are fully readily-available while others might be gathered and combined from scratch.
Many of the bonsai tool kits are labeled as being the best ones on the market but once you start searching for the kit that suits your personal needs and preferences, it can get very tough to distinguish between good, mediocre, and top quality sets.
Here are some crucial things to look for in order to make the most well-informed decision and bring your bonsai growing journey to the next level.
1 – The pieces present in a bonsai tool kit
There are various bonsai tool kits that consist of a different number and type of tools, for instance, 8 pieces, 14 pieces, or 21 pieces in total, to name a few.
It is best to stick with choosing a bonsai tool set that matches your level of experience.
If you are still a beginner bonsai gardener, entry-level kits that include brush, rake, trimmer, and tweezers can work perfectly fine. However, this won't suit the needs of a serious and experienced bonsai gardener.
The pieces of tools present in a kit must be suitable for the trees you are taking care of because thicker, mature bonsai trees need more reliable and durable tools which won't bend or break easily.
2 – The materials used for manufacturing bonsai tools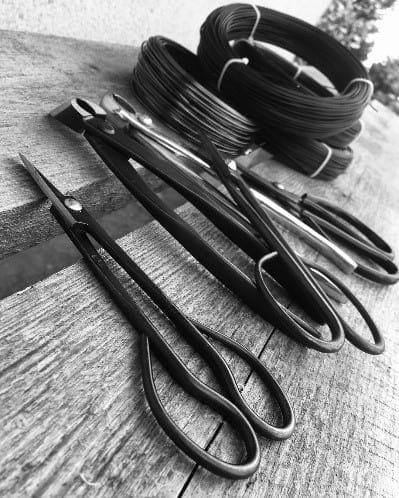 There are two major types of materials used for manufacturing bonsai tools, namely carbon steel and stainless steel.
None of these materials can be classified as superior because both carbon steel and stainless steel have their pros and cons.
Carbon steel tools are typically less expensive than stainless steel tools. They can work great for helping you keep a very sharp edge when working with your bonsai trees.
Stainless steel tools are usually more expensive but they are also much more durable than carbon steel tools. In most cases, stainless steel tools are labeled as "advanced," "master," or "expert" level tools.
Beware that plated, carbon steel tools can look just like stainless steel tools, so make sure you double check to avoid unpleasant surprises.
Video by: TheElvenArcher – Mora Companion: Carbon VS. Stainless
Source: youtube.com
3 – The country where bonsai tools are manufactured
It almost goes without saying that the best bonsai tool kits are often the ones that are made in Japan.
The Country of the Rising Sun has earned a solid and well-deserved reputation as a reputable manufacturer and retailer, and that isn't limited to the production of bonsai tools. Thus, expecting top-grade quality from Japanese brands can actually meet your expectations instead of facing disappointment.
Video by Great Big Story – Making $35,000 Bonsai Scissors
Source: youtube.com
However, not all Japanese-made bonsai tool kits are created equal so it is good to keep in mind that there are other countries where high-quality bonsai tools are also produced.
Just about a decade ago, the Chinese manufacturers managed to literally piss off bonsai enthusiasts by flooding the market with poor quality bonsai tools. But nowadays, you can come across excellent quality bonsai tool kits made in China.
Interestingly, the progress that the Chinese manufacturers reached in crafting good quality bonsai tools can be related to the Renaissance of the Chinese art of penjing in the last decades.
Penjing bonsai – Image Source
Last but not least, there are US companies that also produce spectacular quality bonsai tool kits for the experienced and beginner bonsai tree gardeners alike.
Final Thoughts
Image Courtesy of pixabay.com
It is always a better idea to upgrade your skills before investing in the equipment of just about any kind.
Taking the time to find a complete set of bonsai tools will repay your efforts once you start working with cutters, shears, tweezers, root rakes and/or root hooks that are best suited to your personal needs and preferences.
Above all, don't settle for anything less but the best bonsai tool kits for this will make a huge difference in your experience as a bonsai tree gardener. Or as Steve Maraboli beautifully highlights in Life, the Truth, and Being Free, everything starts with accepting "yourself, your strengths, your weakness, your truths" and by knowing "what tools you have to fulfill your purpose."